Sophrology is a "training of the body and the mind to develop serenity and well-being based on techniques of relaxation and activation of the body and mind". It is for anyone looking to improve their existence and develop well-being and relaxation. Specific sessions can be offered to young children and adolescents. Sophrology is not a medicine, it does not cure, it is more of a tool for personal development. It is used by many athletes or artists to better control their stage fright or "pressure".
Sophrology brings people to work on their own values and to get to know themselves better. It is a very effective tool for maintaining confidence and hope. Through better self-knowledge, this discipline allows everyone to strengthen themselves, improve their daily lives by taking a new look at their present and their future.
Sophrology helps people with difficulty falling asleep or waking up at night. It is effective when it comes to a mild disorder due to a tiring and stressful lifestyle or bad bedtime habits.
Each of these disorders can be treated with relaxation and breathing exercises. To these are added futurization techniques to prepare your night well, with pleasure.
It is often necessary to work on the anxiety about going to bed, generated by repeated insomnia.
In a stressful situation, relaxation therapy teaches you to let go of annoyances and better manage your emotions. Little by little, the person is better prepared to overcome important moments. On a professional level, sophrology makes it possible to better cope with stressful situations, such as overwork, loss of meaning, fear of organizational changes. For managers, it is a tool for improving the collective, group work and team cohesion
Sophrology helps expectant mothers to live the last months of pregnancy and childbirth with more serenity and confidence.
Initially, it allows you to better experience the physical changes and the associated unpleasant sensations. Then by imagery and breathing techniques, the women positively anticipate the birth to come.
Through sophrology, they have the tools to be more relaxed and better manage pain. In particular, they will be able to recover better between each contraction.
It is recommended to start sophrology sessions from the 5th month.
Adolescence is a period of transition that is often synonymous with: difficulty sleeping, lack of concentration, strong emotions, stress, discomfort or lack of self-confidence. This period is inevitable! However, sophrology allows adolescents to approach this stage of life more calmly by working on the acceptance of these physical and emotional changes. And therefore to strengthen your confidence, prepare for an exam, develop your concentration, regulate sleep, better live your body.
Sophrology helps to age well and live better with the effects that can accompany aging, such as pain, sleep or memory problems, depression … In cases of chronic pain, it brings relaxation to the body and physical or mental well-being. It is also useful in accepting changes in one's appearance or energy level.
Back pain, stomach ache, headache, pains are very often the manifestation of an imbalance in our body. And other times, it's our mind that alerts us by creating those pains to tell us "stop" when we are overwhelmed by our surroundings (for example, stress at work and musculoskeletal disorders). Sophrology will allow the person to find a balance between his body and his mind and to live better with his pain. These will not go away but will be better supported by the person who suffers from them. This is how many hospitals will call on a sophrologist to monitor their patients, especially in cases of chronic pain.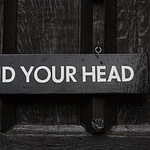 10 Minutes Mindfulness Meditation For Better Life We're not out to make mindfulness the quick fix in times of downturn. Like
Read More »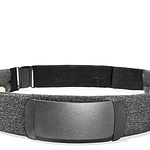 Best Meditation Device For Holiday A day without meditation is like life without oxygen, which is just another way to say
Read More »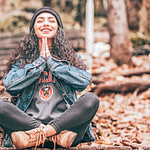 What Is Sophrology And Benefits Sophrology is a "training of the body and the mind to develop serenity and well-being based
Read More »