This one is an upgraded version of the Muse S Headband. Essentially, the Muse 2 Headband has all the features of the previous model, but with added benefits. For instance, it comes with in-built Heart-rate sensors which were missing in the previous type. If you prefer a more stylish band, with even better quality than the classic Muse headband, go for this one. Plus, it also comes in a white version now.
It works more or less like the Muse S headband. The key difference being that this one is made of Plastic, whereas Muse S makes use of fabric. Though both provide comfort, Muse S headband is better suitable for sleeping. Considering its features and built, it is a great choice for beginners and will last you long, given you care accordingly.
If you are bad at meditating yourself and the act of sitting still with your thoughts is a terrifying, anxiety-inducing thing. In the beginning it's not enjoyable. Most people find that Meditation is dificult, then giving up quickly.
Muse 2 is the first multi-sensor meditation device from InteraXon. Muse 2 provides real-time feedback on your brain activity, heart rate, breathing, and body movements to help your mindfulness . Muse 2 has added PPG and pulse oximetry breath and heart sensors that are located on forehead, Gyroscope and accelerometer body sensors are behind the ears also these sensors are Smartsense rubber sensors.Adjustable arms make it unique device.
Muse meditation headbands are safe to use. Its PASSİVE tool that give us real-time feedback on whats happening on our brains. Muse 2 doesn't use electrical stimulation.
Pros
Lightweight and comfortable
All features of Muse S-band
Stylish design, with color choice
Travel Safe
Easy to use
Cons
No Sleep Tracking
No Sleep Guidances
Some Reports say Buggy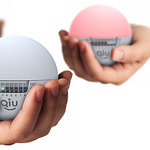 The Qiu is handy, can be used anywhere and anytime and, above all, is suitable for everyone (individually adjustable). The simple
Read More »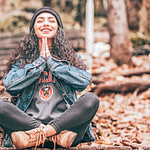 What Is Sophrology And Benefits Sophrology is a "training of the body and the mind to develop serenity and well-being based
Read More »

What Is Vipassana Meditation And How to Get Started Can we stop being human being in the doing and learn to
Read More »