Body sweeping sessions
Breathing sessions
Movement sessions
Travel visualization sessions
Cardiac coherence sessions
Nap sessions
Nature sessions (with sounds of nature: sea, storm, animals, etc.)
You have the choice between 2 durations; 8 or 20 minutes. And you can choose a male or female voice.
The case of the Morphée is made of a fairly solid plastic, black and matte. The cover is made of beech wood. These materials make it a beautiful decorative object, which can be left on your bedside table or desk all day.
The Morphée box is fully charged in 2 hours. This allows you to use it for ten days in standby mode or 3:30 in use..
Using the Morphée is very easy. The 3 keys on the box each have their uses.
     Turn the 1st key
This first key allows you to choose the theme of your session.
     Turn the 2nd key
Choose your session among the 210 available in the box. Each theme contains 8 different sessions.
Turn the 3rd key
Now is the time to choose the length of your session. 8 or 20 minutes, as you wish.
On the side of the box, you have a button that also allows you to choose the male or female voice that guides the session.
Another very practical feature: the box turns off automatically at the end of the session. Perfect if you managed to fall asleep during a session!
You can use the Morphée box with your children, in particular to soothe them thanks to the sounds of nature.
For stand-alone use, there is Mon Petit Morphée. It contains 192 guided meditation sessions and an invitation to travel.
Like the Morphée box, it is an unconnected device. Its intuitive design allows your child to use it alone, during the day or before bed.
Mon Petit Morphée is designed for children from 3 to 8 years old.
Morphée brings me comfort and relaxation. It allows me to be much more serene on a daily basis since what has been happening since April. I even use it during my yoga, it allows me to relax more and disconnect from the world around me. I only think of myself and my well-being. It feels good to feel good in your body but also in your head. Now in the evening I feel better, or when I really feel that something is wrong, I turn it on, start a session and relax.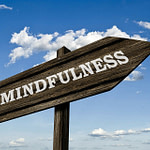 How To Meditate When You Have No Idea Where To Start.Meditation is a wonderful tool for peace. At a deeper level,
Read More »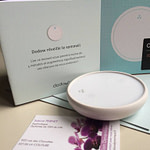 Dodow The French discoverers of the Dodow themselves suffered from insomnia and were hesitant to use sleep medication. They looked for
Read More »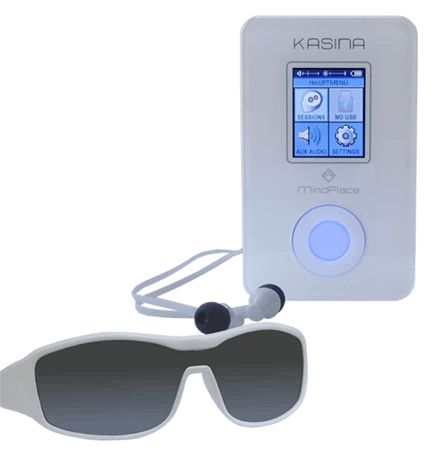 MindPlace Kasina Deep Vision Kasina Deep Vision… absolutely the best tested light & sound meditation device in the world. Equipped with
Read More »