Electroencephalography (EEG) devices have become quite prominent in the last few years in neuro research. This is because EEG signals can be collected and analyzed quickly.
The EMOTIV EPOC X is the latest version of one of the first EEG devices: EMOTIV EPOC. You can use the portable device for personal use and research as well. However, it's best suited for neuroscience research because of its low cost and ability to collect data conveniently.
The device is specially designed to help researchers collect contextual research data about the human brain. Moreover, its easy-to-use design and the use of high-end technology have been approved by various researchers like Nikolas S. Williams, Genevieve M. McArthur, and Nicholas A. Badcock.
The EMOTIV EPOC X is a wireless EEG headband that uses advanced technology like the Brain-Computer Interface (BCI). Its unique features, such as environment-friendly design, EEG and motion sensors, along with high signal quality, make it a perfect device for neuroscience research.
In addition to these features, the device can capture your emotions and mindfulness with sensors in the form of actual signals. The device can be used by children, adults, and people with any comorbidities as well.
However, it's important to remember that the device is not a medical device despite being used for research purposes. The data provided by EMOTIV EPOC X can't be used as a diagnosis for any underlying health condition.
You should continue reading further to know more about the various features, pros, and cons of EMOTIV EPOC X.
The EMOTIV EPOC X is one of a kind of device. The high-end technology and interface used in it simplify researchers' work as it can collect and analyze the data quickly. The following are some of the unique features included in the EMOTIVE EPOC X.
1.     Unique Design
The EMOTIV EPOC X is not relatively light in weight, as it weighs around 1.1 Kg. However, its physical structure and durability make it stand out from all other EEG devices.
It includes a rotating headband that you can wear on either top or back of your head with ease. The comfortable design would allow you to wear the EEG headband while laying down or sleeping and hence, would also help you in recording some important neuroscience data.
2.     EEG Technology 
The headband makes use of 14-channel EEG whole-brain sensing technology. The use of EEG technology along with the amplifiers allows the headband reduces the noise, which further increases the accuracy of the data collected.
In addition to the technology, the EMOTIV EPOC X has better radio and antennas than its predecessors, enhancing its wireless connectivity and overall performance. Moreover, the data provided by EEG Technology can be analyzed by various software.
3.     Motion Sensor Design
One of the best features of the EMOTIV EPOC X is its use of robust motion sensors. There are nine axis-motion sensors placed on the headband, and all of them have an opening at their backside.
The opening ensures that the sensors are adequately rehydrated to reduce the disturbance caused by noise and make it more sustainable. Moreover, the electrodes are used to reduce the oxidation that prevents the sensor from losing its grip and breaking over continuous usage.
4.     Eco-Friendly Packaging
At the current times, products and companies need to focus on sustainability and that on their services. Therefore, EMOTIV EPOC X has reduced its number of replaceable components compared to the ones used in its predecessors.
In addition to it, the headband is also delivered in a reusable travel case with minimal packaging to reduce waste.
The EMOTIV EPOC X is one of the best EEG devices for research purposes because of the excellent connectivity and the detecting capabilities provided by it. 
1.     Wireless Connectivity and Battery Performance
The EMOTIV EPOC X provides the feature of wireless connectivity, implying that you can connect and use the headband through Bluetooth, even at low energy levels. Moreover, you can change the settings of the headband with the help of a USB.
The EEG headband can last up to nine hours to twelve hours in addition to the connectivity, making it suitable for use while sleeping. Also, it has a high charging speed as it takes only four hours to charge completely.
2.     Detecting Abilities
The headband can collect the data for neuroscience in various forms. It can understand and understand mental commands and calculate your overall performance by measuring your stress, focus, excitement, commitment, relaxation, and interest levels.
In addition to it, it can also analyze various facial features such as smiling, frowning, winking, clenching, laughing, grinning, and blinking.
If you're still in a dilemma about whether you should purchase the EMOTIV EPOC X, you should continue reading further to know the various high-end uses of the product.
The EMOTIV EPOC X is an EEG headband available at a reasonable cost, making it a perfect device if you're interested in researching mental health, facial expressions, or any other topic in neuroscience.
1.     Research Purposes
If you're a neuroscience researcher, then you should consider purchasing EMOTIV EPOC X as its EEG technology can collect complicated data in no time. Moreover, the raw data collected can be interpreted and analyzed by various software and show you quick results.
2.     Compatibility
This is another crucial feature that makes the EMOTIV EPOC X headband stand out from other EEG devices. It's compatible with Windows 7 and above, MAC OS X and 8, iOS 9 and higher, and Android 4.43 and higher, except Android 5.0.
In addition to it, it's also compatible with various EMOTIV software like EmotivPRO, EmotivBCI, and EmotivBCI Software. Moreover, people who are paralyzed can also use this device comfortably.
Every product has its shares of out-of-the-box features and flaws, especially those that use advanced technology. The following are some of the pros and cons of the EMOTIV EPOC X.
Pros
Highly useful for neuroscience researches
Rotating and comfortable headband
Wireless connectivity
Long-lasting battery
Makes use of EEG technology and motion sensors
Compatible with various operating systems and software
Environment-friendly
Cons
Heavy in terms of weight
It can't be worn by children below the age of six years
Not a medical device
Data collected can't be used for diagnosis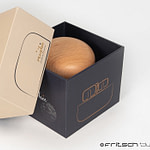 Morphée Meditation Device And Sleep Aid Morphée is a meditation and sophrology box, it is a disconnected innovation that will help
Read More »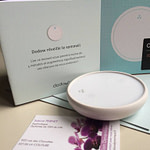 Dodow The French discoverers of the Dodow themselves suffered from insomnia and were hesitant to use sleep medication. They looked for
Read More »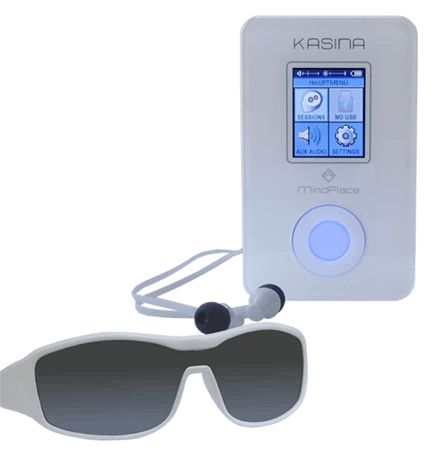 MindPlace Kasina Deep Vision Kasina Deep Vision… absolutely the best tested light & sound meditation device in the world. Equipped with
Read More »