When you start to meditation, one question you ask yourself is "Am I doing this right?" or "Is this how I am supposed to focus my mind?". We usually have no means to know. Even Meditation teacher can not explain what is happening inside of ourselves, our internal world is so subtle that it is hard to accurately explain our experience.
Meditation Headband is described as an EEG neurofeedback device.
Meditation headband is your personal meditation assistant  that you wear which monitors your brain-waves or helps you achieve deeper meditation by brain stimulation.
These headbands provide real time feedback for your mental activity, breathing, heart rate, and also body movements to help you build a consistent meditation practice.
Also they monitor your brain waves and tells you if you are thinking too much or no. They constantly remind you to relax and let your thoughts flow by.
Meditation headbands are very easy to use and make meditations much more simple and easy. You can easily monitor with your mobile device via Bluetooth.
Unfortunately, we are living in a big crisis with the COVID-19 pandemic, and it effects on our mental well-being is showing. These days everyone effected by stress, anxiety, fear etc. For that reason everyone needs daily basis mindfulness and meditation.
Before Covid-19 350 million people experiencing majör depression reported all around the World.
And another studie says,
Since COVID-19 pandemic, declared on March 11, 2020 this number increased 48.30%.
Today everything is much easier with technology, even Meditation. If you think you don't have even 3 minutes a day, Meditation headband will help you for sure.
Some meditation headbands can provide incredible features for making easier our meditation sessions.
If we will look in little bit more, amazing technology is lying under meditation headband. Lets keep reading our reviews for better mindfulness and easy meditation but before then i would like to explain How Meditation Headband Works.
Meditation is one of the best and most effective ways that can prevent you from distractions. However, meditation is not an easy task for someone who faces trouble concentrating for an extended period.
If you find keeping your thoughts in control and staying focused a difficult task, you should consider trying Muse S Meditation Headband.
The electronic meditation headband will help you in maintaining your mindfulness as it makes use of EEG technology. Moreover, it'll constantly remind your brain to focus on your breathing and relaxation pattern.
Read further to know why Muse S Meditation Headband is one of the best meditation headband choices.
The Muse S Meditation Headband is an electronic meditation headband that can be worn over the ears. It makes use of EEG technology and multiple sensors that would measure and analyze your brain activity.
In addition to it, the meditation headband makes use of the MUSE application that will guide you through multiple features such as meditation, calming soundscapes, and sleep monitoring. You'll be required to install the application on your phone, play the soundscape, and wear the headband.
The EEG sensors do the primary work as they track your brain activity and emotions and provide you real-time neurofeedback by converting it into audio. The audio will make you realize that you're zoning out, losing focus, and give you a chance to regain control over your brain and mind.
For instance, if you're in a good mood, you'll hear a sound similar to that of the birds chirping. However, if you're feeling anxious and cannot concentrate, you'll listen to sounds like that of a thunderstorm.
If you're still confused about whether you should buy the headset or not, read further to know about the design and features provided by it.
Muse S Meditation Headband: Design, Features, and Durability
The Muse S is the perfect meditation headband that helps you meditate and notifies you when you've zoned out and lost focus.
The following are some of the Muse S Meditation Headband's high-tech features that help it create a comfortable meditation headspace for you.
1.     Comfortable Design
The meditation headband will fit in on your head quickly, without causing any discomfort. The headband is made up of soft fabric that is breathable and can stretch. Moreover, the headband is designed so that you can wear it at night as well while you sleep. 
In addition to it, the headband provides an adjustable fit making it convenient for anyone to wear it with ease.
2.     Connectivity
The headband makes use of wired as well as wireless connectivity. You'll first need to install the MUSE application on your Android phone or iPhone in any of the cases. Afterward, you'll need to wear a separate headset and play the soundscape of your choice.
The headset that you'll be using can be connected either with a wire or through Bluetooth. Once the headset is connected, you'll listen to the soundscape of your choice that would influence your heart rate and activity of the brain.
3.     Multiple EEG Sensors
The EEG headband includes a total of seven sensors to carefully and accurately analyze the real-time working of your brain. Out of the seven EEG sensors, one sensor is placed behind each ear, two are placed on the forehead, and the remaining three are reference sensors.
4.     Neuromeditation
The headband's primary and best feature is its ability to provide Neuromeditation with the help of playing various soundscapes. The soundscapes help you realize your mood and ease anxiety levels.
In addition to monitoring your anxiety levels, the headband uses advanced algorithms that will teach beginners how they can control their focus. Moreover, the headband will also track your sleep schedule and suggest you some habits and deep sleep insights to improve your sleep efficiency score.
The Muse S Meditation Headband performs skilfully and is therefore used by various neuroscience researchers worldwide.
1.     Battery Life
The EEG headband has a long battery life of 10 hours that will allow you to wear it while you sleep. You won't need to worry about the headband dying in the middle of your sleep and disrupting it.
2.     Biofeedback
The neurofeedback meditation provided by the EEG headband will ensure your mindfulness by constantly providing you with real-time feedback. 
The headband will detect the slightest change in your emotions by observing your brain's electrical activity and then convert it into an understandable form such as audios. The audios and soundscapes will gradually train your brain to understand your emotions in less time.
The Muse S Meditation Headband doesn't cost much, given the various features provided by it. However, if you're still in a dilemma is you should buy the meditation headband or not, you should continue reading about the unique features provided by it.
1.     Easy To Use
The EEG headband is easy to use despite making use of high-end technology and features. You can adjust your headband size as per your convenience, and you can also select from the various soundscape as per your choice and mood.
2.     Ensures wellbeing
The headband makes use of neuroscience to ensure your wellbeing and mindfulness. In addition to it, the MUSE application allows you to keep track of your heart rate, sleep pattern, breathing pattern, and most importantly, emotional wellbeing.
At the end of the session, you'll be able to track your mind's state within the range of Active, Neutral, and Calm. Active refers to the part where you lose focus, whereas, Calm refers to when you start hearing the soundscapes of nature as you're focused.
3.     Monitors Sleep Cycle
One of Muse S Meditation Headband's best features is that along with notifying you when you're losing focus. It'll also help you record and monitor your sleep cycle. 
Moreover, it'll allow you to have a good night's sleep with the help of soothing voice guidance and nature soundscapes.
To provide you with an unbiased review of the Muse S Meditation Headband, we have listed its pros and cons, covering its exceptional features and flaws.
 Pros
Electronic, meditation headset
Makes use of EEG technology and sensors
Comfortable to wear
Long battery life
Tracks your mind, heart, and body
Relieves anxiety and increases focus
Various soundscapes to choose from
Provides real-time biofeedback and suggestions
Cons
Need to use a separate headset
Using three devices (phone, headband, headset) at the same time might be inconvenient
Final Verdict
The Muse S Meditation Headband is the most interactive meditation headband available in the market. It'll ensure your wellbeing, mindfulness and prevent you from losing focus while doing any work.
In addition to it, the headband provides a secure meditation headspace along with long battery life, allowing you to wear and use it while you sleep. Most importantly, it would give you real-time feedback and let you play various soundscapes that'll help you concentrate.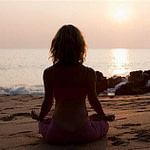 Sophrology Exercises Guide For Beginners We accumulate tension which often results in muscle stiffness, mental fatigue or pain. Body relaxation allows
Read More »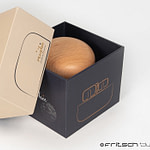 Morphée Meditation Device And Sleep Aid Morphée is a meditation and sophrology box, it is a disconnected innovation that will help
Read More »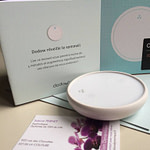 Dodow The French discoverers of the Dodow themselves suffered from insomnia and were hesitant to use sleep medication. They looked for
Read More »